No more messy car & limited storage space!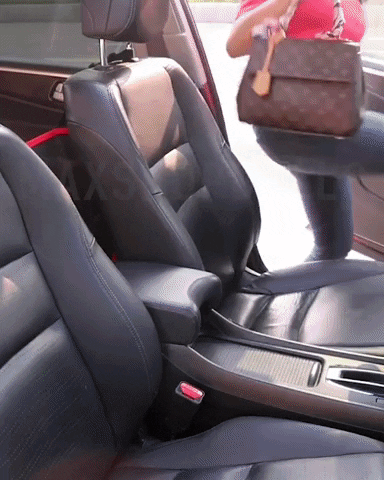 Advanced Car Seat Storage Bag expands your car storage while keeping your handbag & small items within reach, and out of passengers way. Free up your seats for a much neater look!

Constructed with durable nylon & flexible fabric, it is lightweight and durable for holding up even bulky and heavy laptops or handbags. Strong & waterproof.
The front pocket is perfect for small items such as snacks, gloves, charging cords, an umbrella etc.

Simply toss your handbag in front of the pocket. Great as a pet barrier for smaller dogs!
HIGHLIGHTS
CAR ORGANIZER: Maximizes storage space and organize your handbag for easy accessibility.
UNIVERSAL FIT: Completely fills in the gap between the front 2 seats for extra storage on any car models.
EASY INSTALLATION: No tools required and install in less than 1 minute. Simply wrap the adjustable stretchy rope over the armrest box to secure.
HANDY COMPARTMENTS: Contains a small front pocket for organizing small items like phone, snacks, cigarettes and more.
PET BARRIER: Prevents kids or pets in the backseat from disturbing you when driving.
IMPROVED SAFETY: Have your essential items accessible to reduce distraction of looking for those items and maintain road safety.
QUALITY MATERIAL: Made of durable nylon & flexible fabric for long term usage against wearing & damages.
SPECIFICATIONS
Style: 1 (No front pocket) / 2 (One front pocket) / 3 (Three front pockets)
Color: Black / Red
PACKAGE INCLUDES
1pc X Advanced Car Seat Storage Bag