Preventing birds from landing is an important and crucial step in bird deterrence. Bird Repellent Spikes offer an effective and humane deterrent for larger bird species.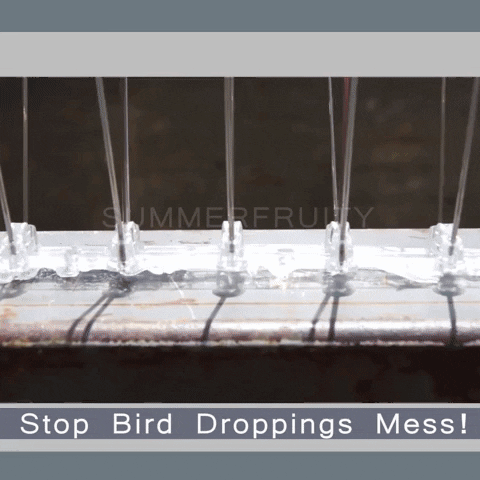 When installed correctly, the bird spikes ensure that pigeons and seagulls can no longer land to roost on roofs and ledges and are therefore encouraged to roost elsewhere.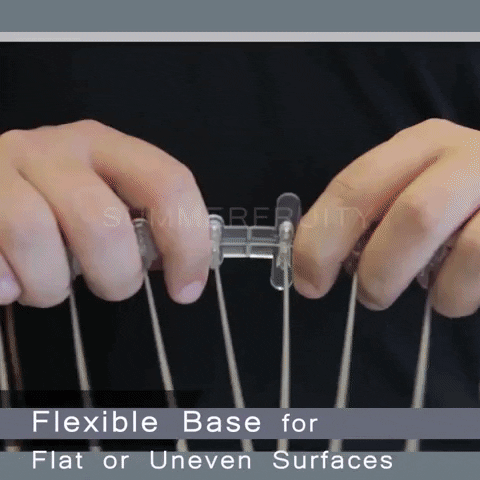 FEATURES
Our spikes are designed to simply make it impossible for birds to land on the surface and not to hurt the birds.
With birds landing on, these spikes can keep your home and property free from bird droppings.
Perfect tool to deter pigeons, seagulls, or larger birds.
Can be attached to Ideal for use on ledges, roof peaks, I-beams, parapet walls, conduits, signs, flat or curved surfaces to prevent wild or feral birds from perching or roosting.
Easy to install; can be glued, screwed, or tied down to most surfaces.
SPECIFICATIONS
Number of Spikes: 60
Spike Material: Stainless Steel
Base Material: ABS Plastic
PACKAGE INCLUDES
1x Bird Repellent Spikes