Caffeine infused scrubs is a known power metabolism stimulant to accelerate blood circulation for a boost of collagen, skin tightening and anti-swelling effect.
Coffee scrubs are a type of mechanical exfoliation—that means they physically remove dead skin cells from your skin's surface through the act of sloughing your skin.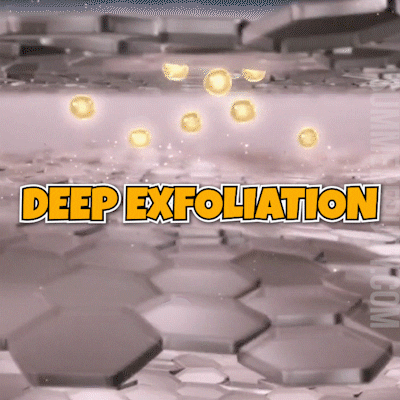 FEATURES
Promotes healthy blood circulation and collagen production to eliminate saggy and loose skin.
The scrubbing motion with caffeine will accelerate the drainage of the lymphatic system to reduce swelling and inflammation. 
This blend of effective ingredients is ready to work magic on breakouts, scars, cellulite and stretch marks, keeping your skin looking perky, even and soft.
Stimulates oxygen penetration in the skin for a glowing & smooth complexion, perfect for stubborn areas such as knees, elbows and armpits.
Anti-Cellulite / Keratosis Pilaris
Caffeine may dehydrate cells, which can reduce the appearance of cellulite and keratosis pilaris for a silky smooth skin.
SPECIFICATIONS
Size: 250g
Shelf Life: 36 Months
Directions:
PACKAGE INCLUDES
1x Caffeine Smooth™ Coffee Body Scrub