If you are looking for an easy and fun way to make a handmade gift, then making resin coasters is for you!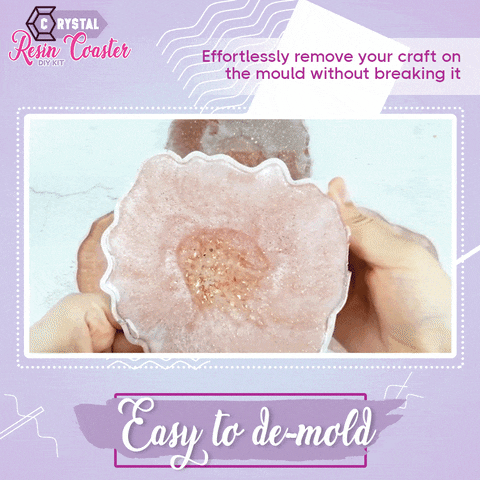 Unleash your inner artist and create your very own crystal coaster with our complete resin D.I.Y. set. The possibilities are endless, create one of a kind color mix with little charms.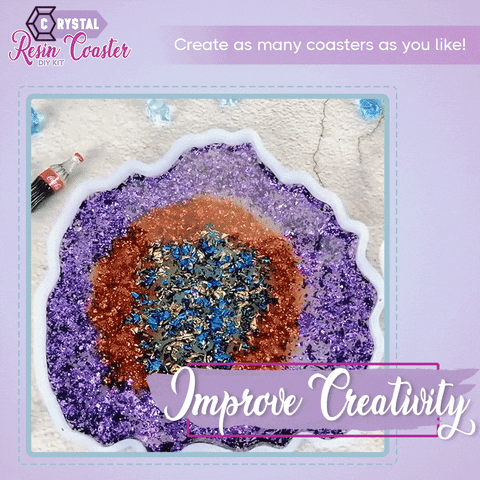 FEATURES
You can add some pigment, resin dye and embed different kinds of embellishments or fillers.
Industrial grade silicone, flexible and easy to clean, makes it reusable over and over.
Tear-resistant silicone mold can be ripped off easily to reveal a perfect resin coaster.
Not only for decoration, can be used as a coaster, signs and so much more!
Place littles charms onto the resin mold as you wish to enhance your creation with a signature finish.
SPECIFICATIONS
Material: Soft Silicone
Color: White
Shape: Irregular
PACKAGE INCLUDES
Set A: Pink + White + Mold OR
Set B: Purple + Blue + Mold OR
Set C: Black + White + Mold OR
FULL Set A: Pink + White + Mold + Crystal Glue OR
FULL Set B: Purple + Blue + Mold + Crystal Glue OR
FULL Set C: Black + White + Mold + Crystal Glue