This is an all-inclusive Alloy Wheel Repair Kit that allows for a complete job without any additional tools or expertise.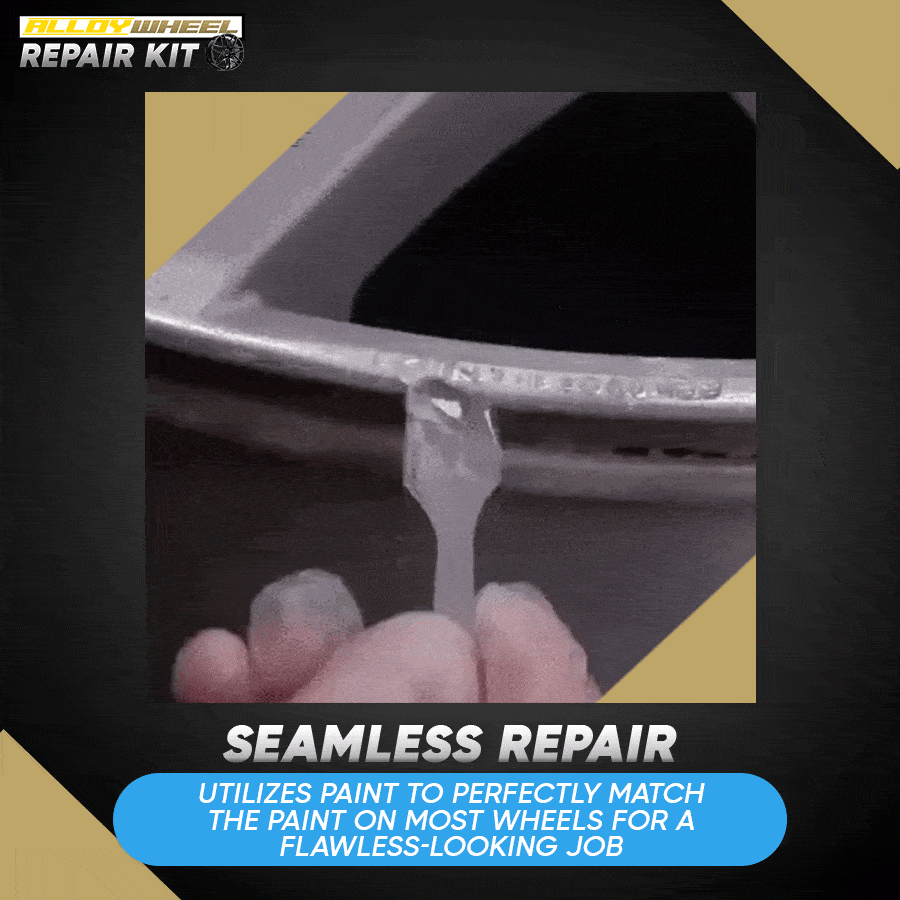 Utilizes paint that perfectly matches the paint on most OEM alloy wheels for a flawless repair job.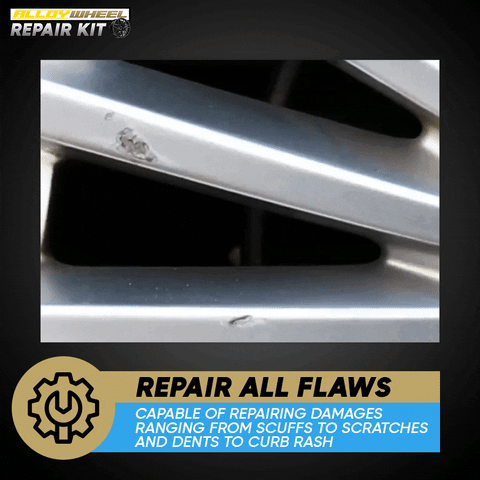 FEATURES
Capable of repairing damages ranging from scuffs to scratches and dents to curb rash.
Utilizes paint to perfectly match the paint on most wheels for a flawless-looking job.
Proper repairs are able to withstand car washes and are resistant to both vibration and heat up to 266°F.
Works for alloy wheels or steel wheels and can be used for hubcaps.

 DIRECTIONS
Clean the damaged alloy wheel with Alcohol prep pad.
For slightly damaged area: use wet sandpaper to accommodate the outlines to repair the surface, and lacquer repair area with alloy silver.
For large damaged area or with dents: use the repair adhesive. Press out the needed repair adhesive to a mat. Mix 2 components to a consistent grey mass with spatula provided (Finish the mixing within 2-4mins)
Fill with the mixed adhesive to overflow the damaged area. Dry for 15 mins.
Use wet sandpaper to accommodate the outlines to the repaired surface. Please repeat step 3 and 4 if needed.
Clean the repair area and apply a thin layer of lacquer by brush.
Leave it at least 12 hours before using the car and full cure takes ~3 days.
PACKAGE INCLUDES
1 x Repair Glue (6ml)
1 x Silver Gray Paint (5ml)
1 × Sanding File
2 x Gloves
2 x Cotton Swabs
2 x Paint Brush
2 x Alcohol Prep Pads
2 x Plastic Spatula
1 x Instruction Manual