Bring your egg cooking to the next level without the hassle of deshelling them with this EggCiting™ Shell Free Egg Maker
This Egg Cooker is a non-stick silicone pod-like devices meant to boil eggs without having to de-shell them after boiling.
Designed with different cute shape molds (premium version), this egg maker will surely give you a fancy meal every time!
Each pod comes with a water-tight lid that prevents the water from entering the pod while the pod is being boiled.
FEATURES
NO DE-SHELLING NEEDED.

It's de-shelling free, you just squeeze the egg out of the pod, and it's ready to eat.
FANCY BOILED EGG EVERYTIME.

 The premium version comes in 6 different shapes pods making you create cute shaped fancy boiled eggs every time!
NON-STICK SILICONE COAT.

Its silicone-coated surface completely prevents the cooked egg from getting stuck in the pod no matter what you do.
TOTALLY VERSATILE.

You can choose exactly how you'd like your egg; soft or hard, and you can even make tiny omelets within the pod.
DESIGNED THERMODYNAMICALLY.

The pods are specially built to ensure the eggs cook and look exactly how they would if they were boiled with their shells on.
SAFE WITH DISHWASHER.

The device has been specially built from material that will not give way under the pressure and heat of the dishwasher.
HOW TO USE
Put the separated egg whites into the mold.
2. Align the card slot and install the mold, and cook for about 12 minutes.
3. Pour the egg yolk into the formed egg white.
4. Heat for another 8 minutes and let it cool naturally.
SPECIFICATIONS
Premium Version


Basic Version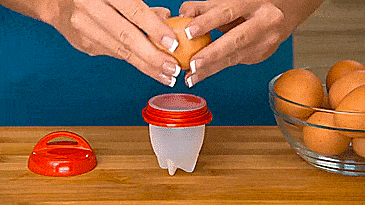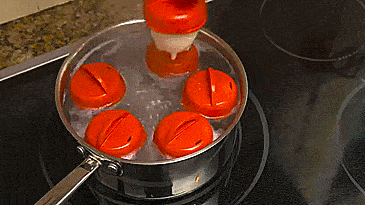 PACKAGE INCLUDED
Basic Version : EggCiting™  Egglettes Maker x 1 set

Premium Version : EggCiting™ Shell Free Egg Maker x 1 set (With brushes)