Minimal effort, time and money every time!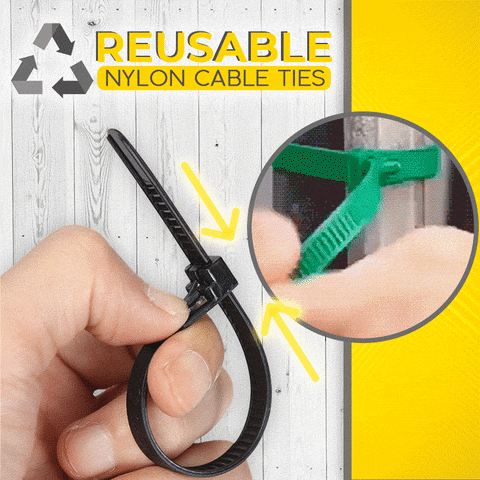 Quickclick is designed with a quick release trigger, so you can adjust and remove and reuse the cords! Never use another single-use cable ties ever. Heavy-duty, industrial-grade and flexible.
FEATURES
Releasable & Reusable
Simple to install by hand and will remain firmly locked until intentionally released with the finger catch on the head. Ideal for temporary installations where addition or removal of cables are required.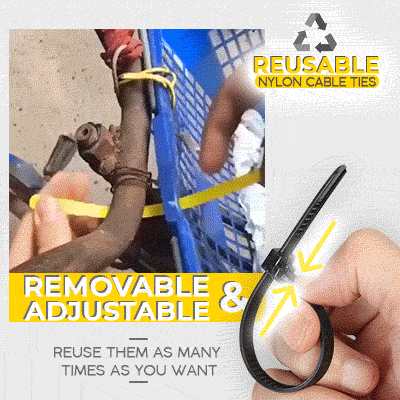 Adjustable Design
Closely spaced positive-locking teeth allow these zip ties to be finely adjusted to fit cable bundles of all sizes.
Durable & Flexible
Made of weather and UV resistant nylon for durability. Continuous working temperature of 40°F ~185°F(-40 ~+85°C).
Secure Zipping
Removable zip ties are durable and insulated for an anti-slip performance.
Wide Applications
Releasable cable ties have virtually limitless applications for just about every industry. Suitable for most applications.
SPECIFICATIONS
Material: Nylon 66
Color: Black / White / Red / Green / Blue / Yellow
Length: 20cm
Width: 5cm
Maximum bundle diameter: 5cm
PACKAGE INCLUDES
100x Quickclick™ Reusable Cable Ties