This Solar Powered Automatic Ground Light is created not only for decoration purposes but also for lawn safety and emergency purposes - bright enough to keep your lawn and garden safe during the night.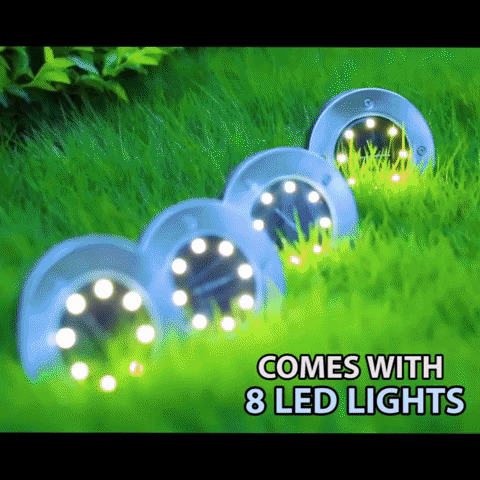 Make your garden look like the elite gardens that you see on the televisions!
It can beautify your garden and give it a grandiose look during the night.You can just simply put these lamps wherever is your preferred place within your lawn or garden. Its fast light sensor will enable to turn it on at night automatically.
Features:
For security and decoration purposes - Gives life to every garden at night and allow people to see what's in the lawn or garden during the night.
Powered by Solar Energy - Saves money that you don't need to pay extra electric bills by using it.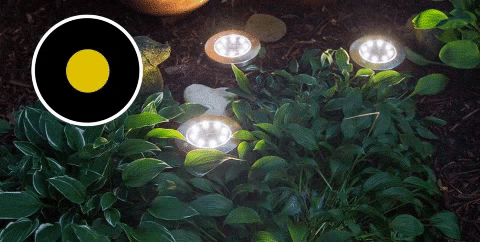 Automatically turns on at night and turns off at day - Fast light sensor reaction to make you less hassle and more convenience.
Long Lasting and Durable - Made with high-quality electric materials which makes it durable and have a long life span (Up to 5 years).
Easy to Set Up - Connect the parts and place it in your preferred place and it's done!
Water and Dust Proof - You can place it along with your plants since it is waterproof.
Heat Resistant - No matter how hot your day is, you will never have to worry about this device.
Shock proof and Anti-Corrosion - It can tolerate shocks which makes it live long.
Specifications:
Voltage: 1.2 V
Wattage: 8 LED
Size (approx): Diameter 11.7cm, total length: 13cm
Color Temperature: white/ warm light 
Product Includes:
1 / 3 / 5 pcs * Solar Powered Automatic Ground Light (White/Warm Light)