A complete set of wire removers to help you effortlessly remove wires from the electrical connector. A perfect tool that will help you improve your efficiency and ensure your safety.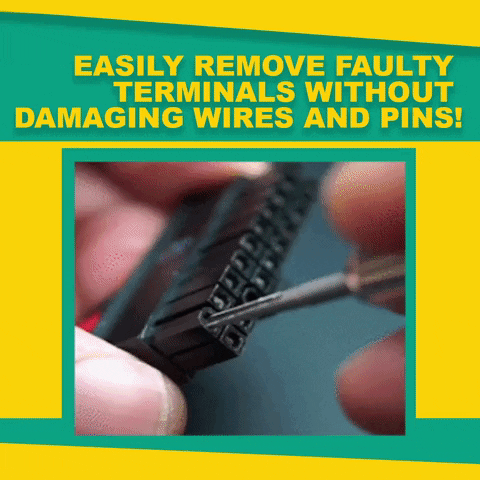 Remove terminal wires in just a blink of an eye, helping you save your time and energy. It can effectively remove the wires without damaging the wires and electric connector. 
Features
Remove the terminal wires without force or damaging the wires and connectors, simply push and pull.
The terminal ejector kitl is universal, suitable for most connector terminals, it can be used for almost all brands of cars and other electronic devices. 
Lightweight, portable with a ring holder to help you do the work quickly and easily, anywhere, anytime.
Each remover is wrapped with safety protection plastic as an insulator, disconnecting all electricity for you, ensuring your safety.
SPECIFICATIONS
Size: 0.8 - D:6.2 MM
PACKAGE INCLUDES
11x / 26x / 36x Terminal Ejector