Make any surface look like real wood!
Wood Graining DIY Tool Set creates authentic wood paint patterns to decorate various surfaces: walls, wood, fabric, window frame and more. This DIY wood décor tool set is a great, cheap, and super easy faux finishing technique.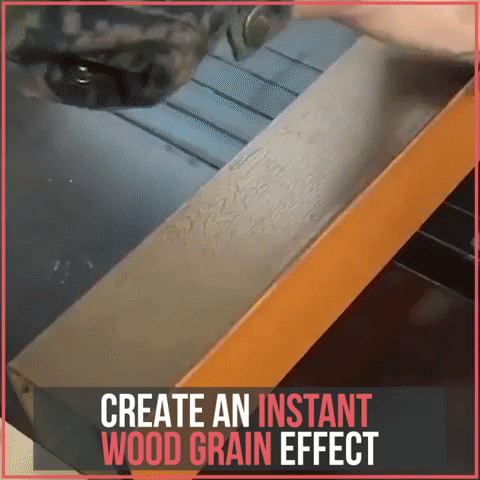 Showcase your vivid grainer effects on walls, tables, rails, concrete, fabric, etc.  Achieve professional wood grain pattern in minutes! Use it to vamp up your porch or bedroom with rustic aesthetic using only paint! Easy to use and reusable, easy to clean up with water.

FEATURES:

Instant Faux Finishing Technique
Easily imitate wood on any kind of surface: walls, metal, concrete, fabric, etc.

Simply apply 2 layers of paint and slide along on the second wet layer to create real wood effect.

Ergonomic non-slip handle allows you to grip it comfortably as you work.

Made of high quality rubber that's durable and will last a long time for any painter!

Creates smooth & vibrant wood grain texture with multi-grain patterns.
HOW TO USE:

Apply first color, let dry

Apply second color

While the second layer is still wet, slide along wood graining tool to create the effect